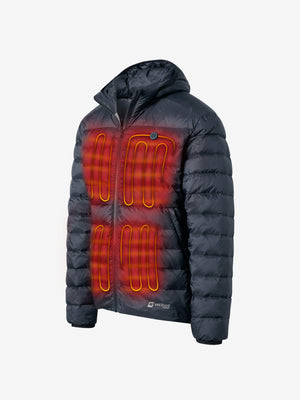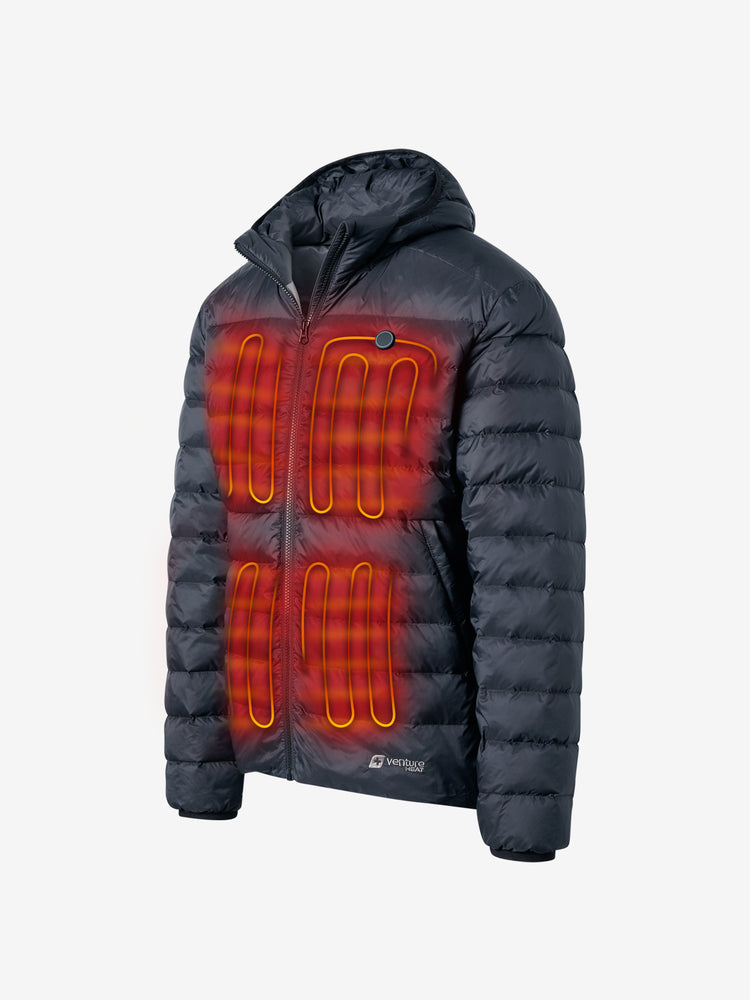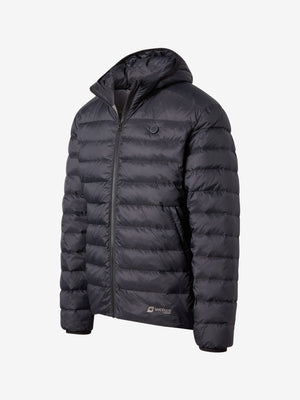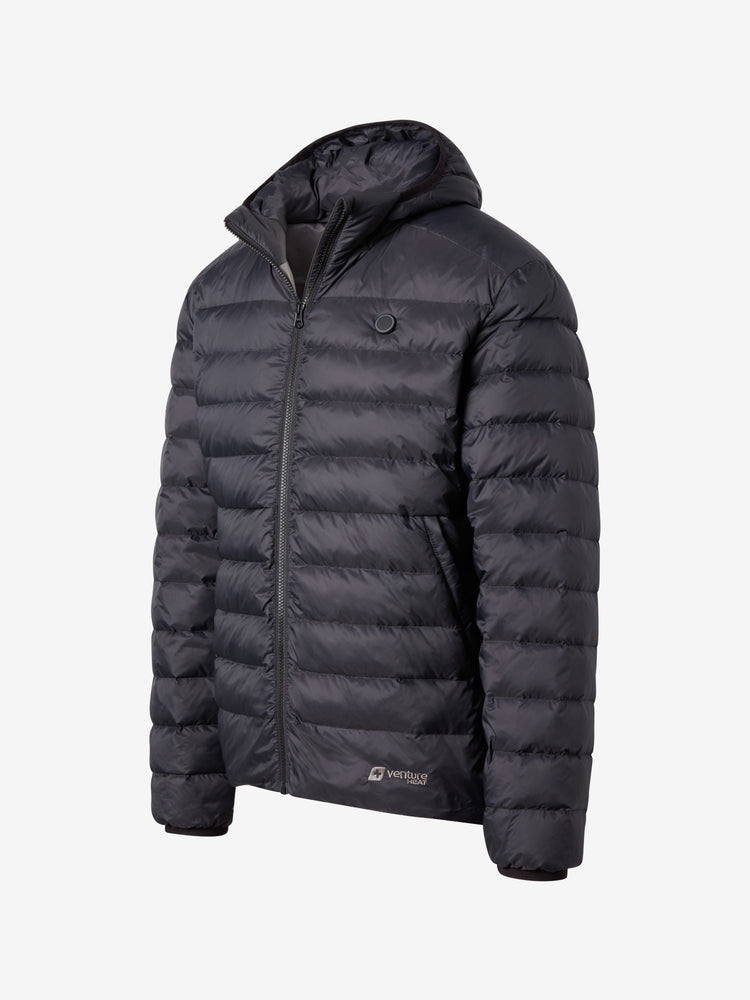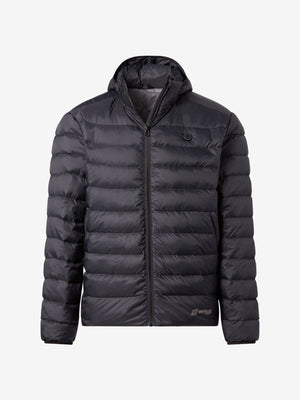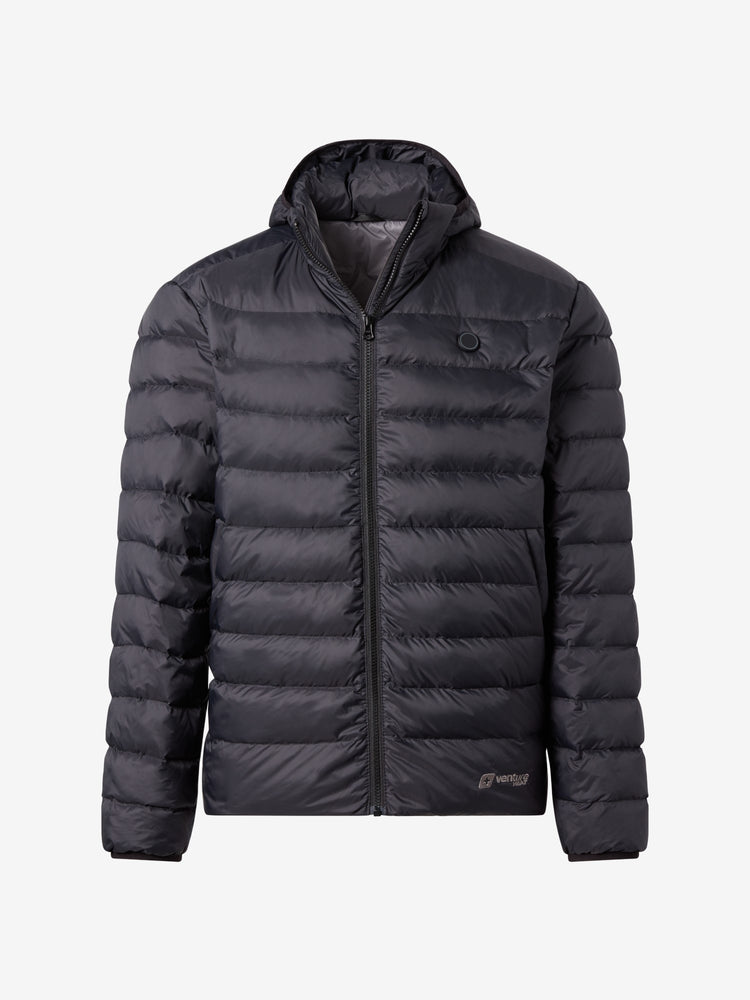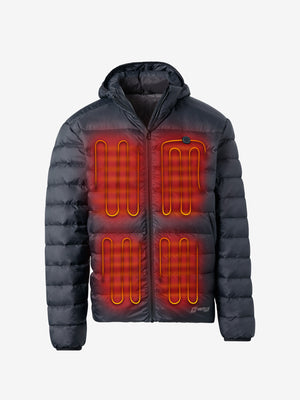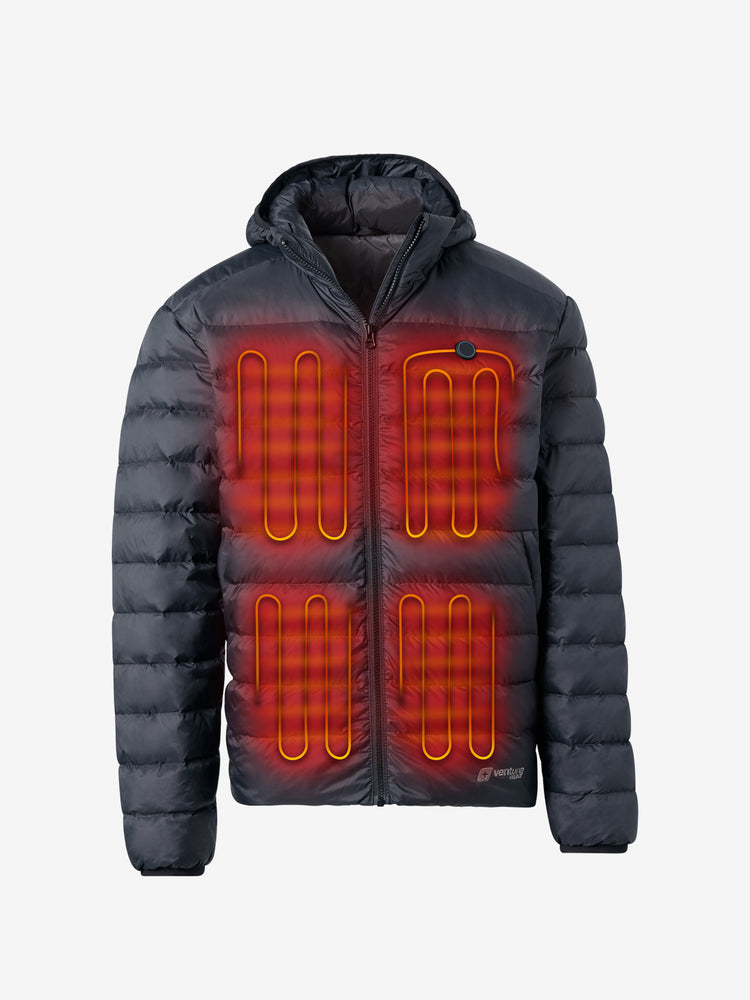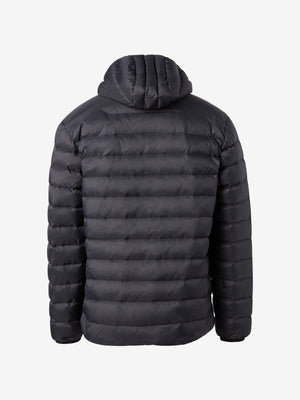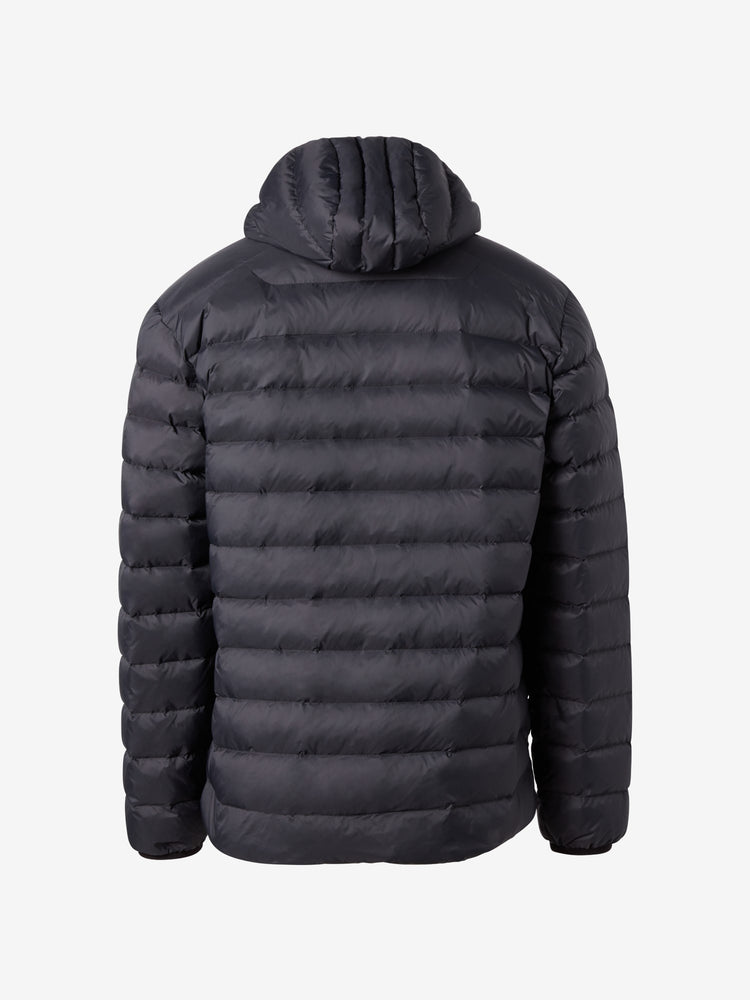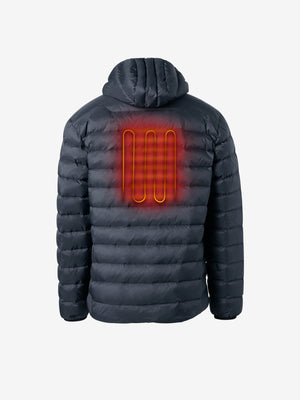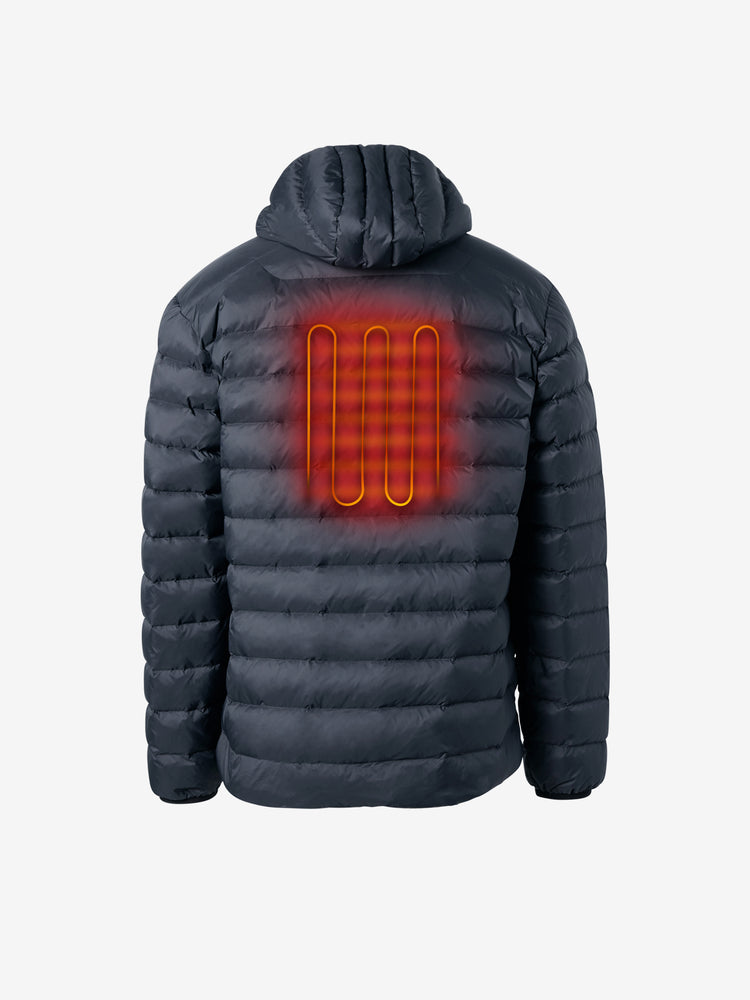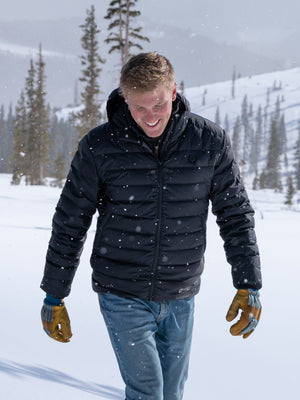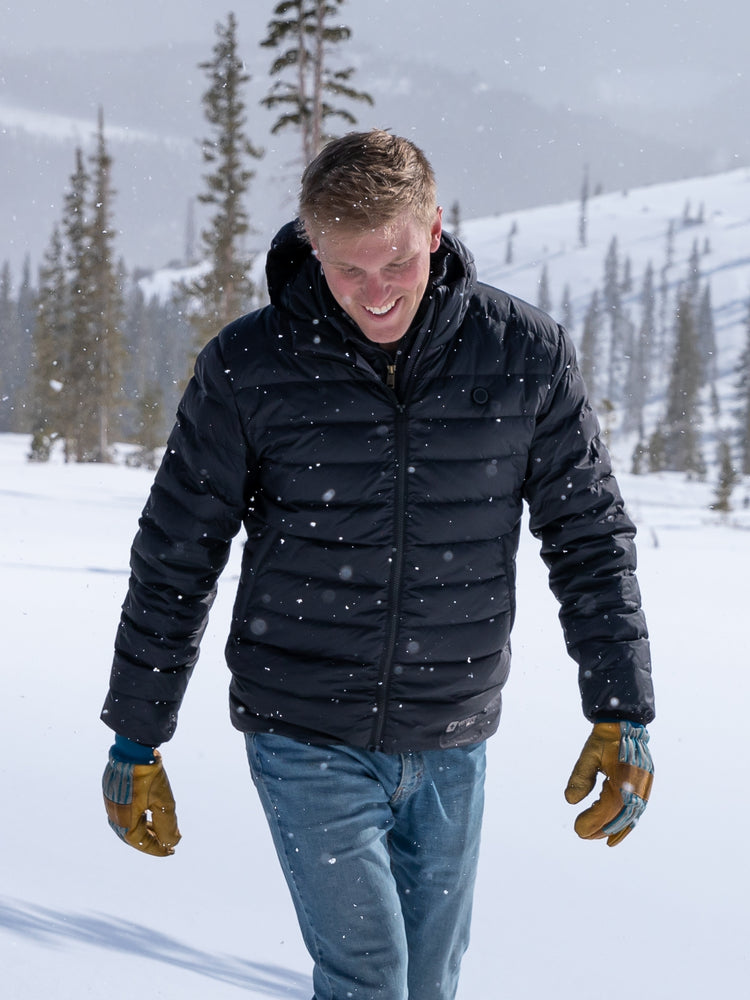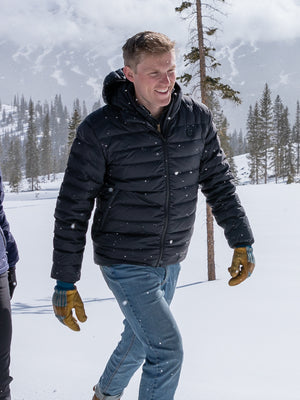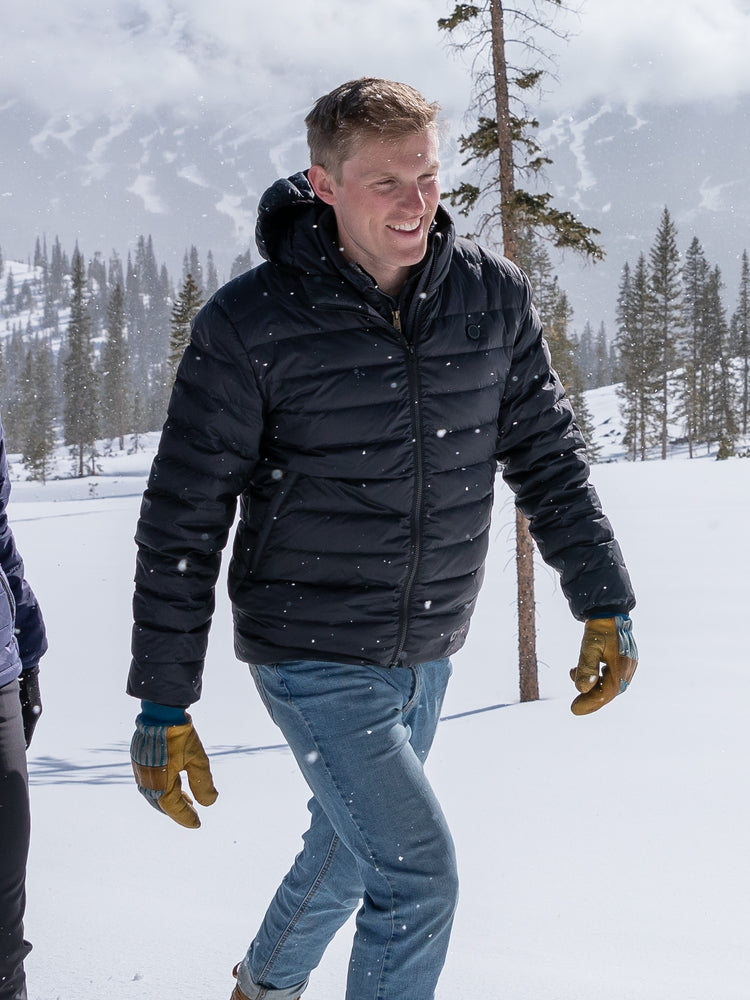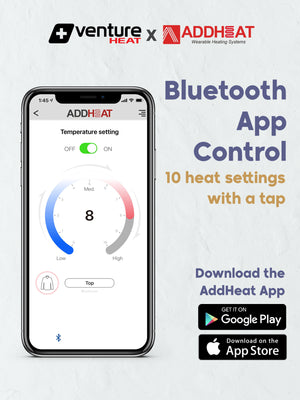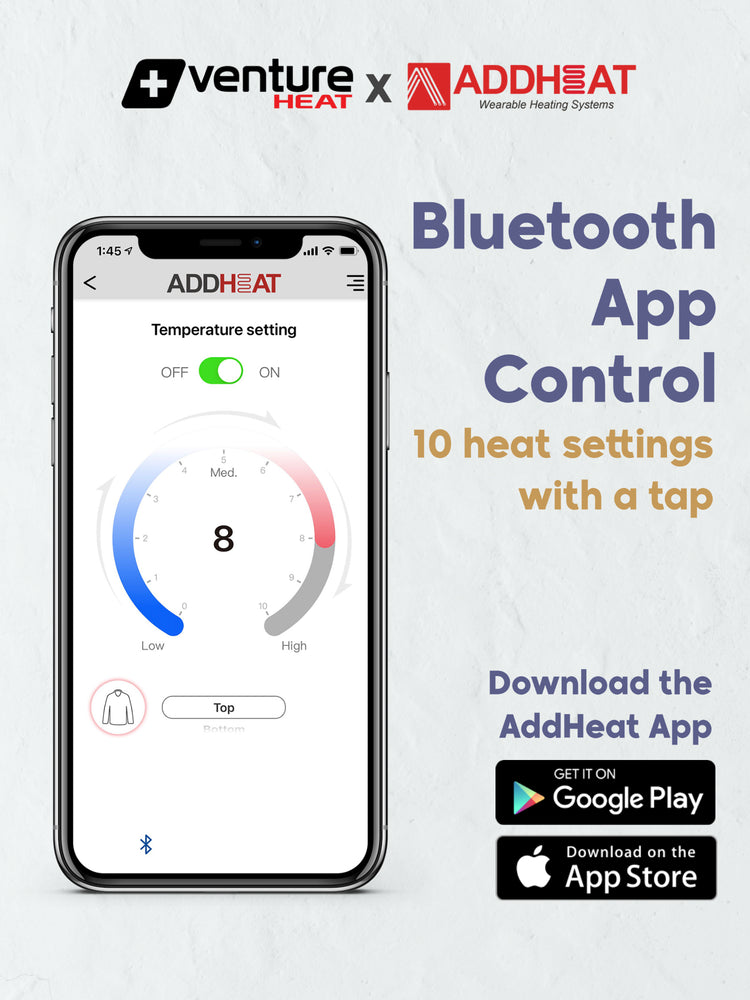 Men's 16W Heated Downfill Jacket with HeatSync - FINAL SALE
What it is:
Bluetooth
enabled duckdown fill ultralight puffer jacket with five heating zones
Heat-zones: right & left chest, right & left pocket, back
Runtime: 8 hrs (low), 4.5 hrs (medium), 2.2 hrs (high)
What's in the box: includes heated jacket, 7.4V battery, and charger
OPERATION
Bluetooth/Button Control
Even when the temperature drops our Wander jacket sheds the weight without sacrificing warmth, and packs down tight when you need to prepare for your next adventure




Ultra thin carbon fiber heating targets back, right and left pocket, right and left chest.  
It's rip-stop nylon exterior is soft yet seriously rugged, it sheds water and blocks gusts. It's soft lining ensures you with comfortable warmth.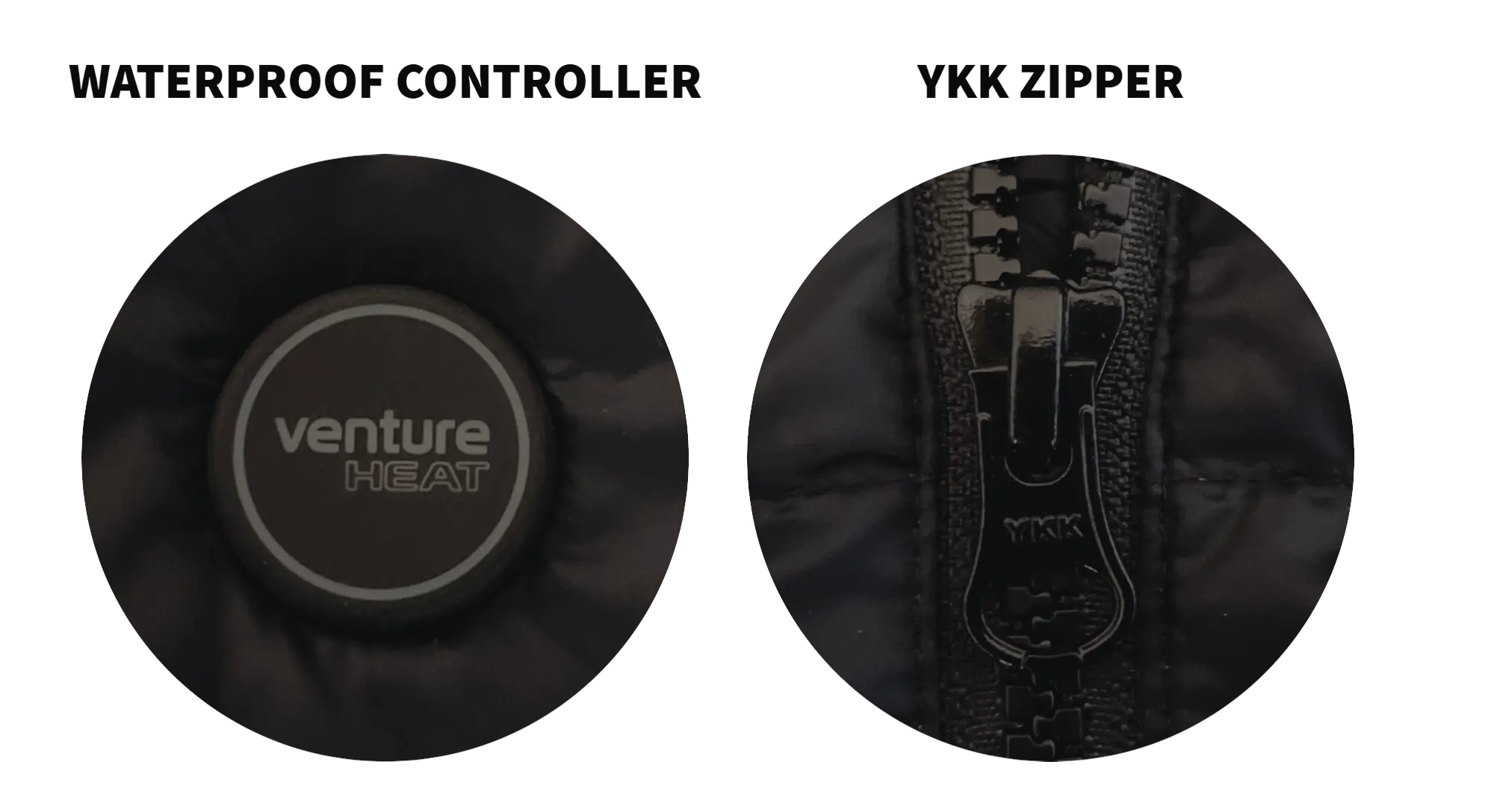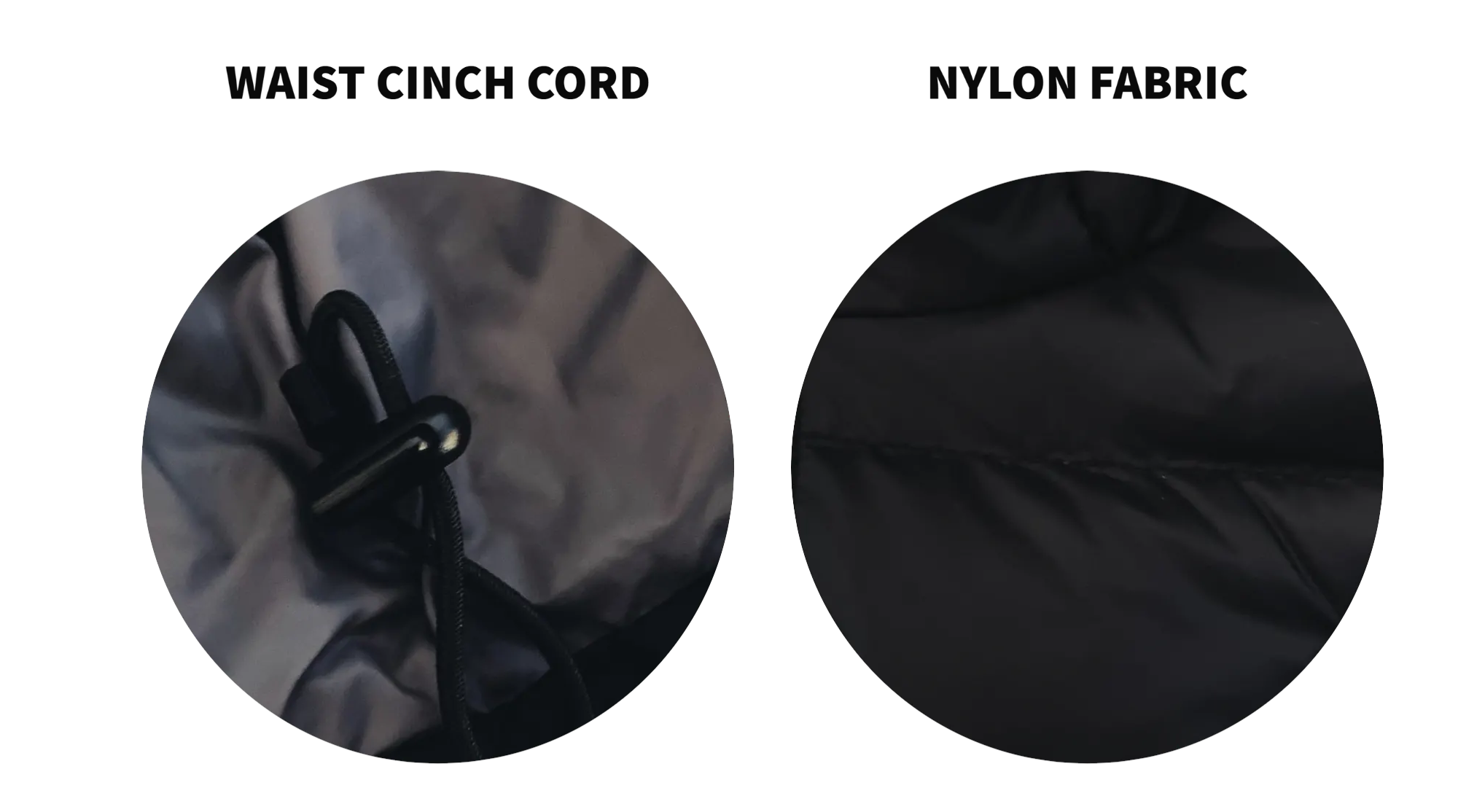 Take charge of your heated clothing change the heat setting of your jacket with a simple press of a button OR use your app.
Name: Women's Wander 16W Bluetooth Heated Downfill Jacket
SKU: BT8710-BLK
Heating System: Carbon Fiber Heating System
Charger: AC to DC Output 8.4V,2.0A Charger (8420B)
Can the jacket be used while charging?
If you mean charging your battery, no, you are not able to use the jacket while charging the battery as both require use of the same 7.4V input/output port. You can, however, use your jacket and charge your phone at the same time.
Would it be unsafe to use a battery with a lower volt rating? I realize it might not be as hot.
Please do not use batteries with a lower volt rating as this may cause unintended wear or damage to the vest and its heating elements. For your safety, we recommend only using Venture Heat battery packs, which are designed for use with heated clothing.
Would this be too bulky and restrictive for sports activities?
No, as a matter of fact, it is fairly thin and would be perfect for any outdoor sport/activity.
Does this jacket have an on off or do you just disconnect the battery?
You can press and hold the button on the jacket for 3 seconds to turn on and off.
Can I wear this on airplane?
The coat is fine on its own however check with your local TSA about the lithium battery.
Is it safe to wear this while riding a snowmobile or skiing?
It is completely safe to wear our venture heat clothing while enjoying any outdoor activities in any weather conditions.