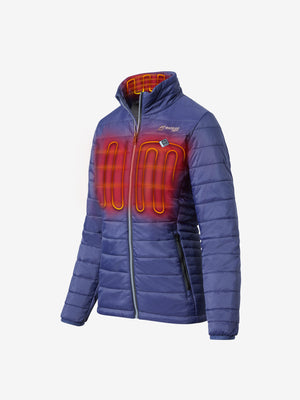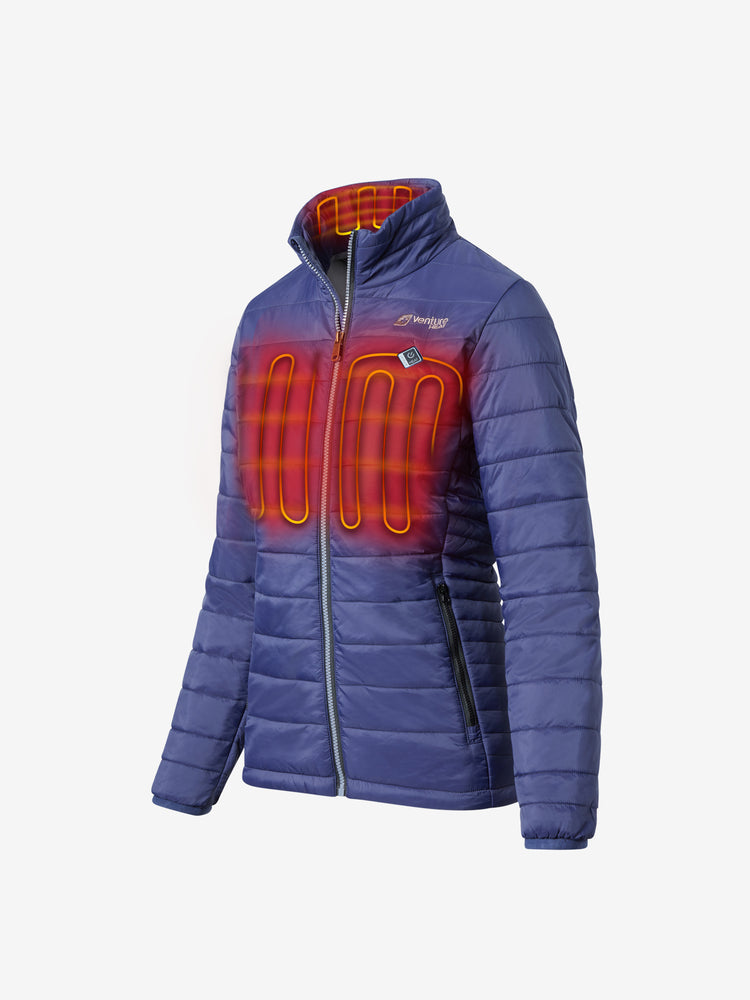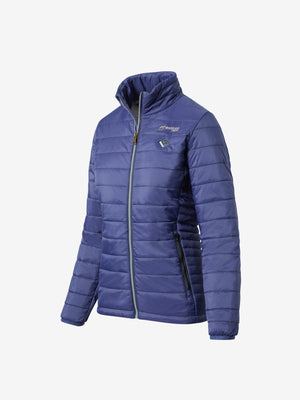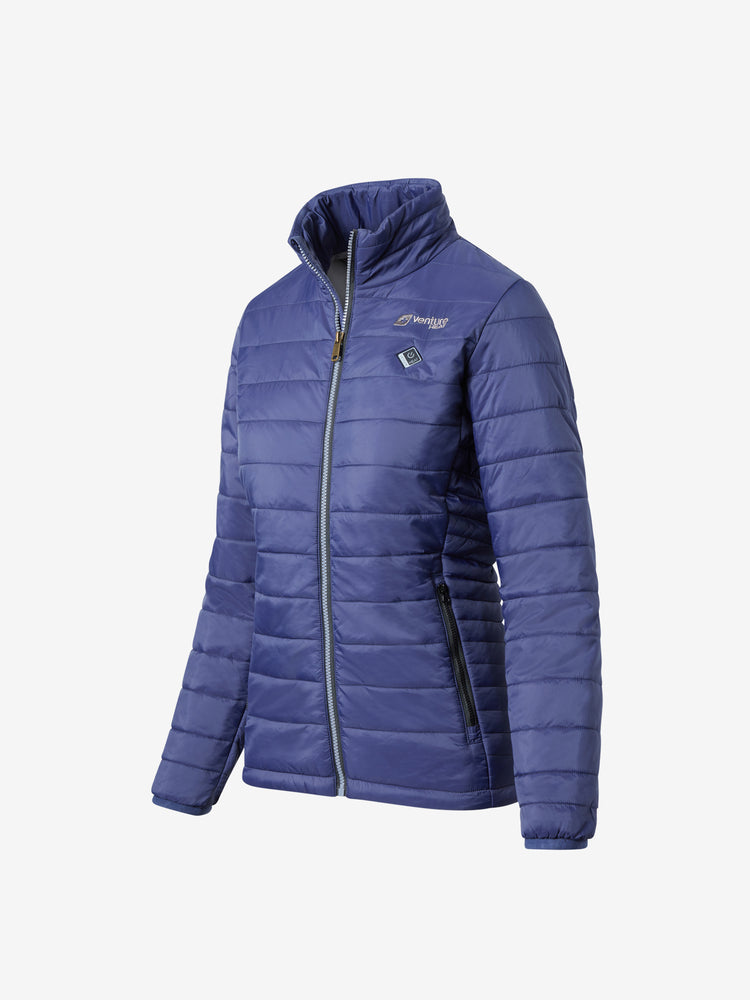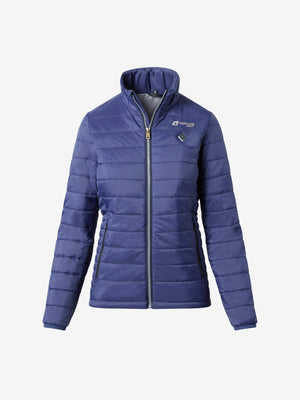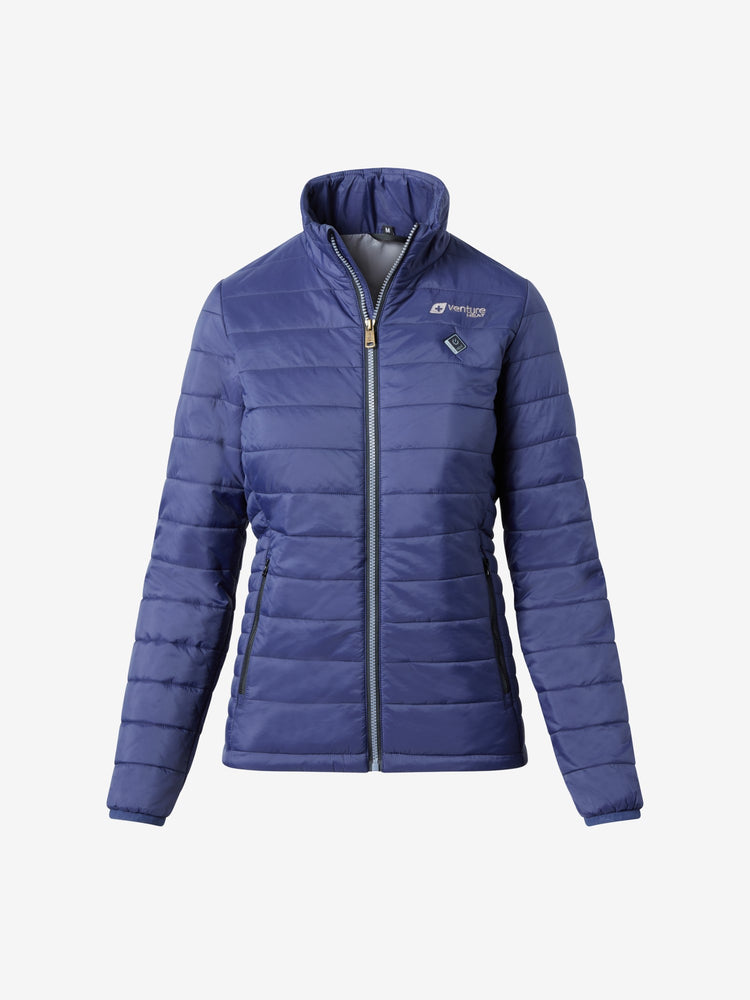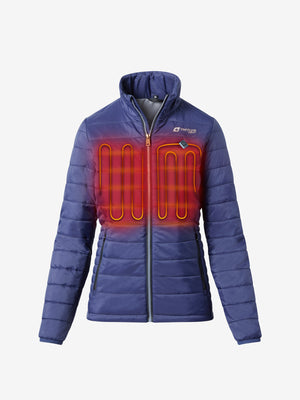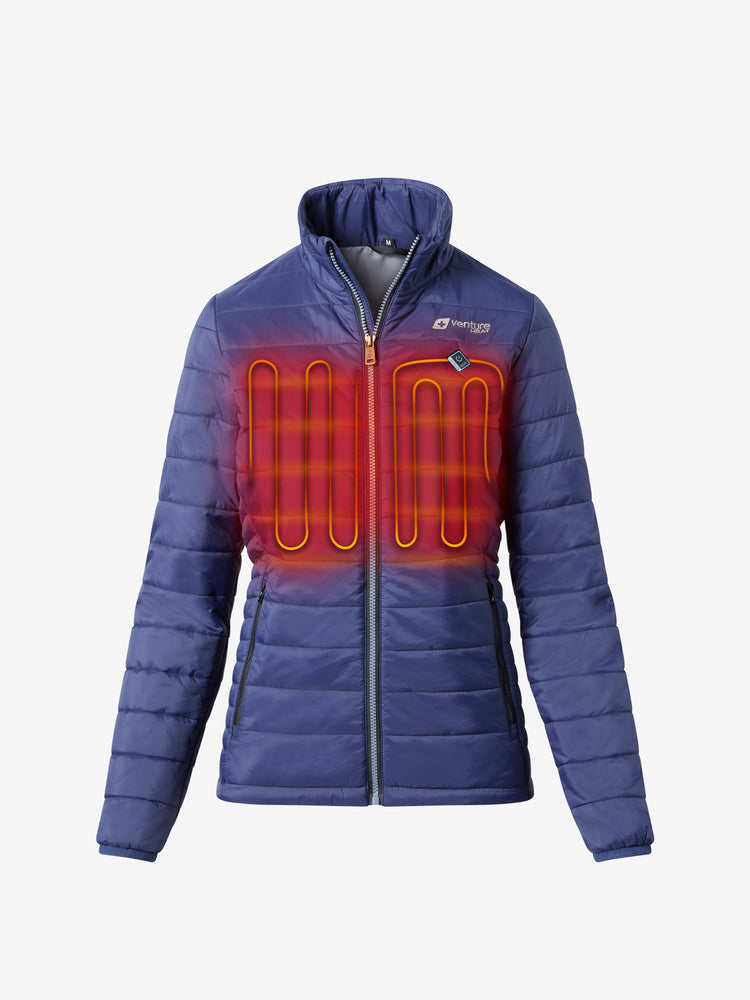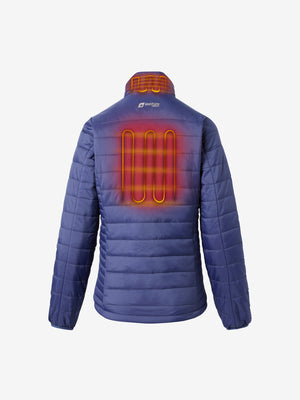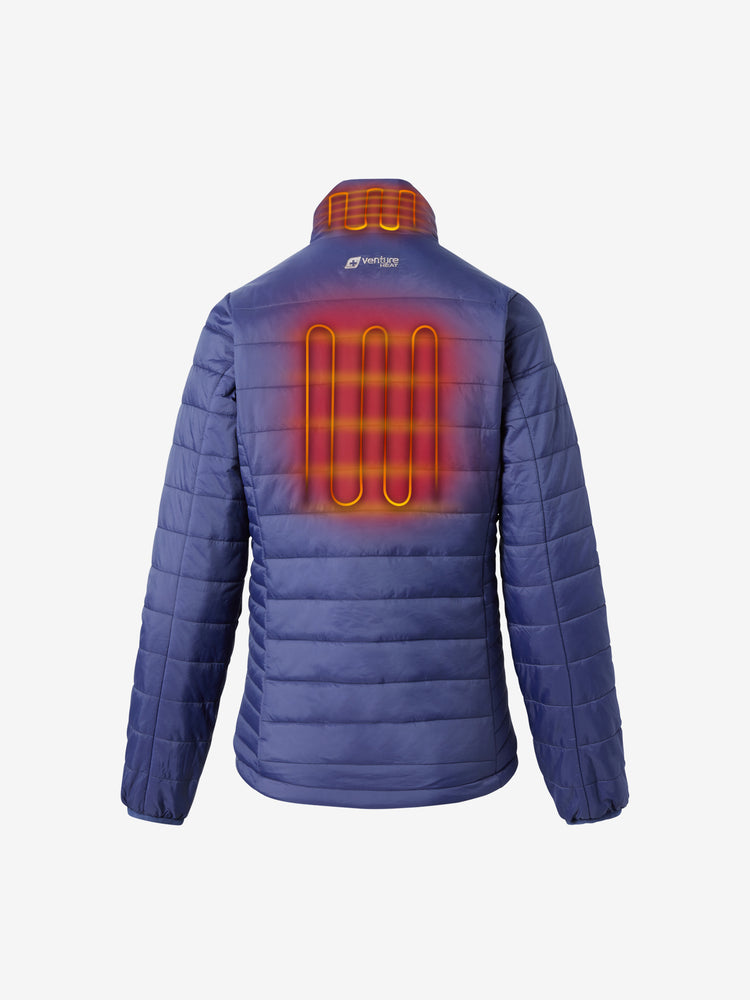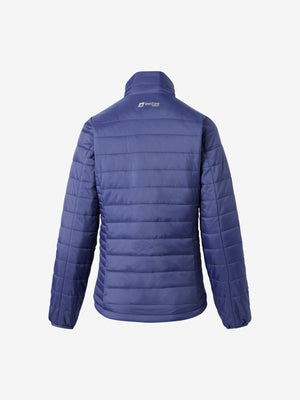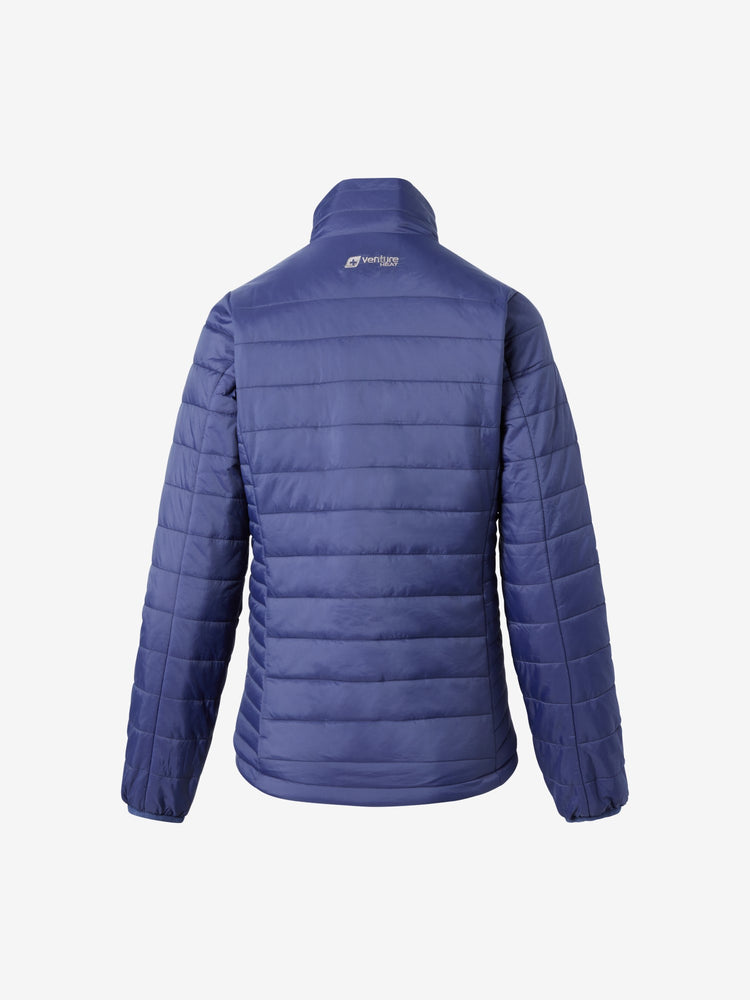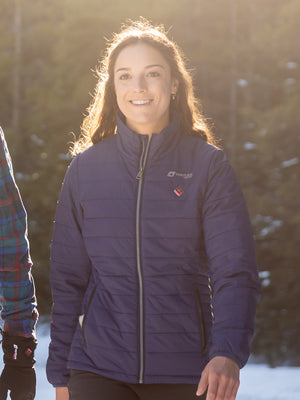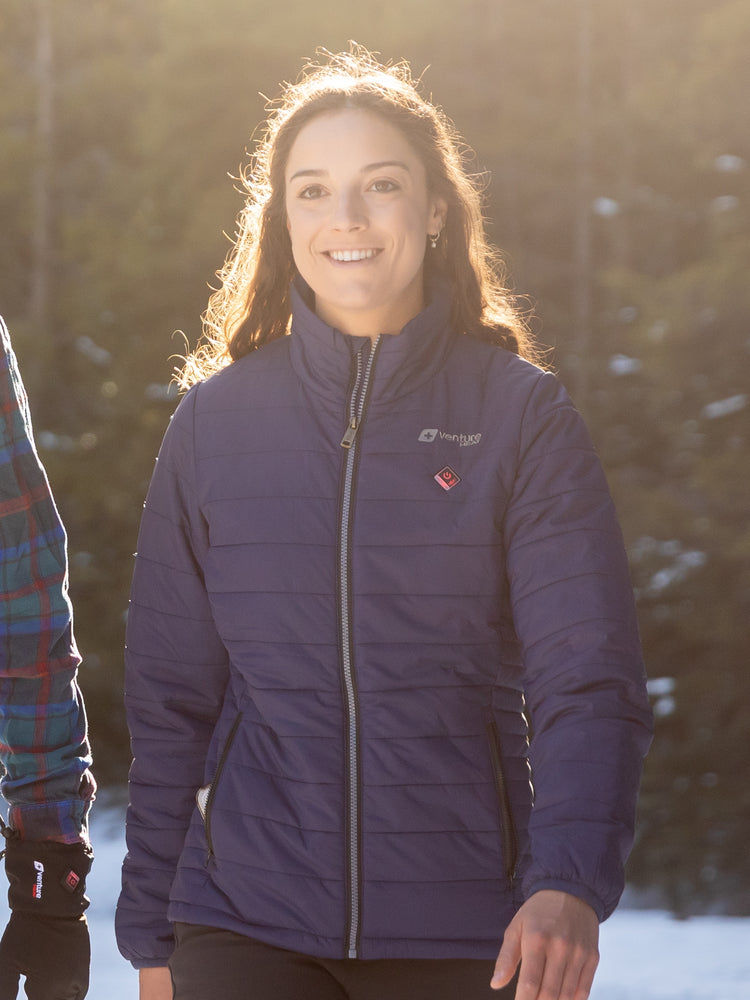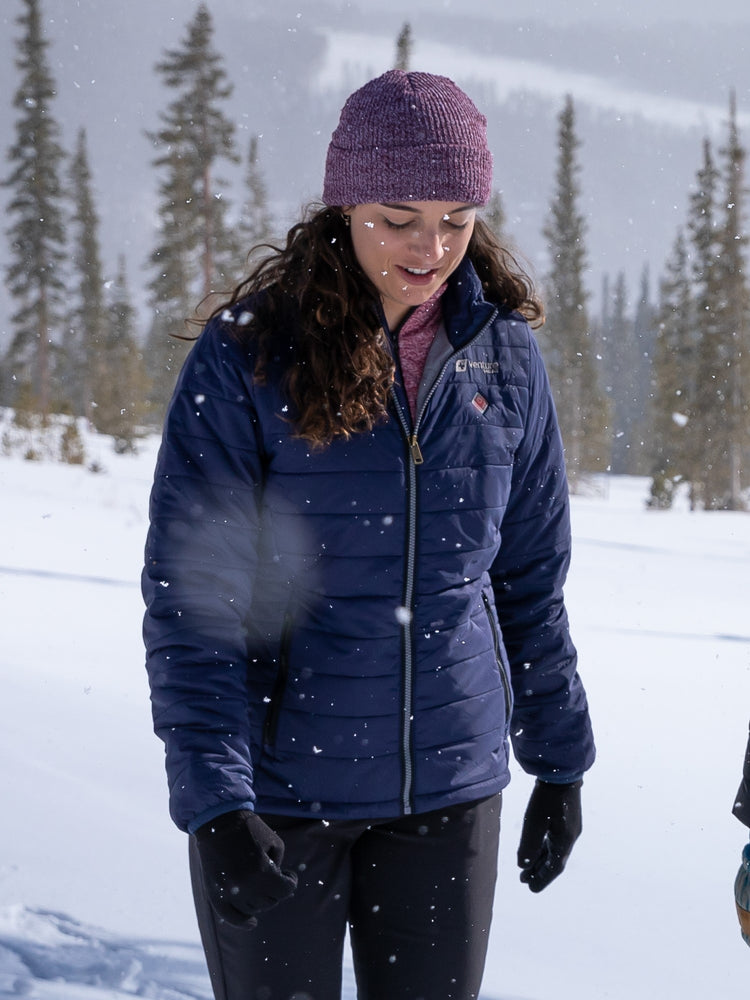 Women's 13W Heated Puffer Jacket - Navy - FINAL SALE
What it is: Wind and water resistant insulated puffer jacket with four heating zones
Heat-zones: right & left chest, back, collar
Runtime: 10 hrs (low), 6 hrs (medium), 3 hrs (high)
What's in the box: includes heated jacket, 7.4V battery, and charger
Even when the temperature drops our Traverse jacket sheds the weight without sacrificing warmth, and packs down tight when you need to prepare for your next adventure.




Ultra thin carbon fiber heating that targets your back, chest, and neck to keep you warm.
It's rip-sop nylon exterior is soft yet seriously rugged, it sheds water and blocks gusts. It's soft lining ensures you with comfortable warmth.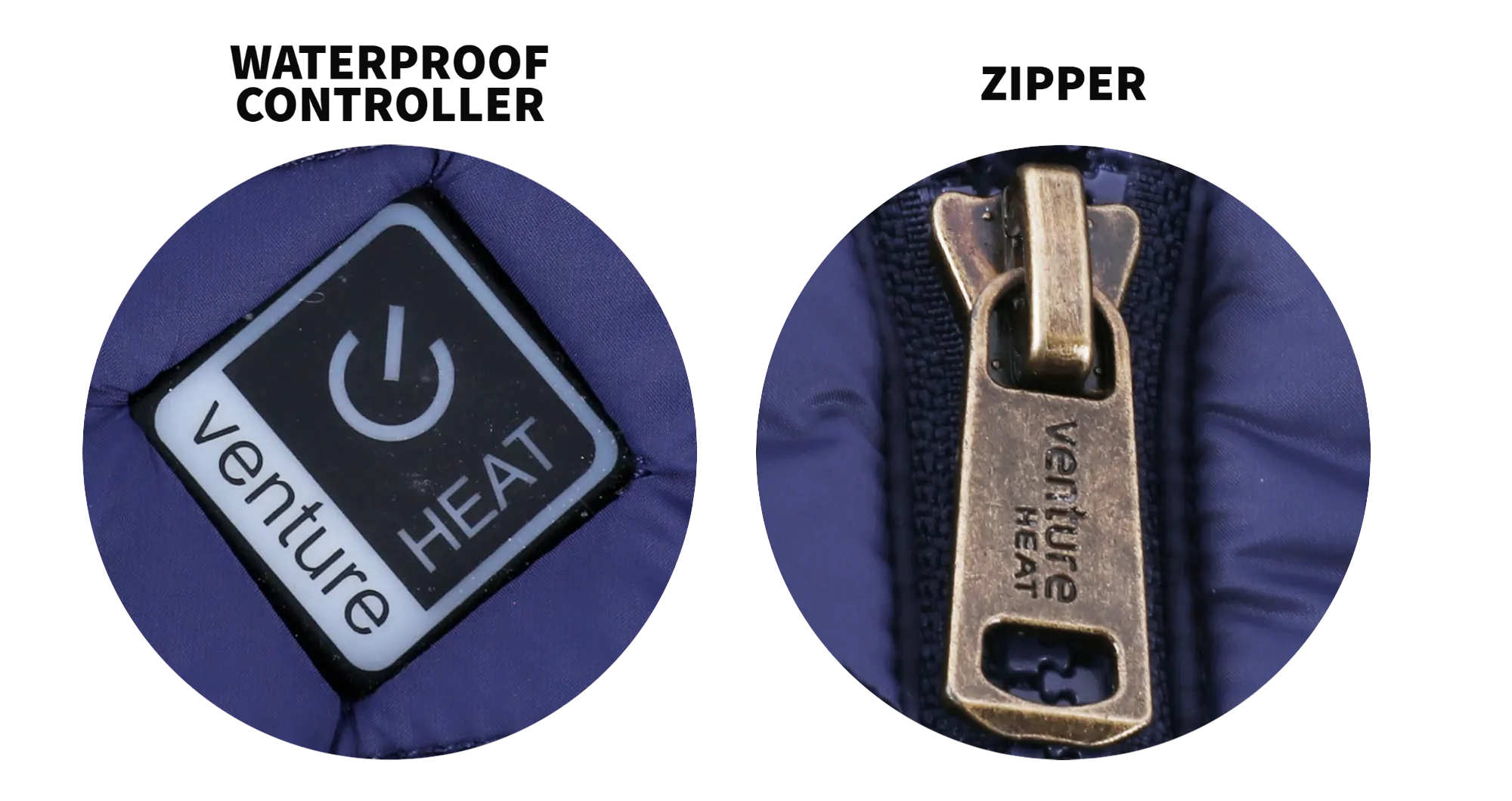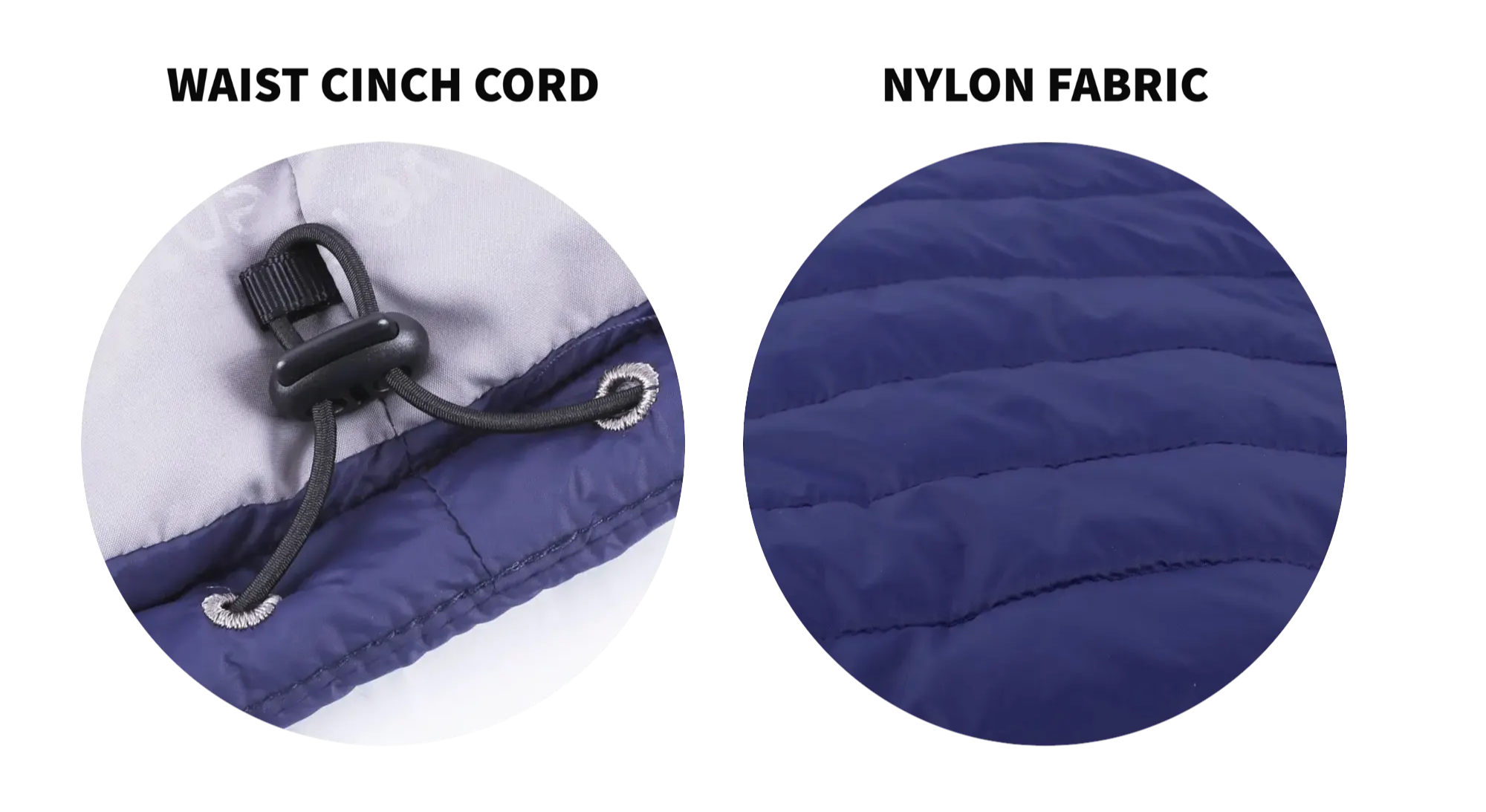 Take charge of your heated clothing change the heat setting of your jacket with a simple press of a button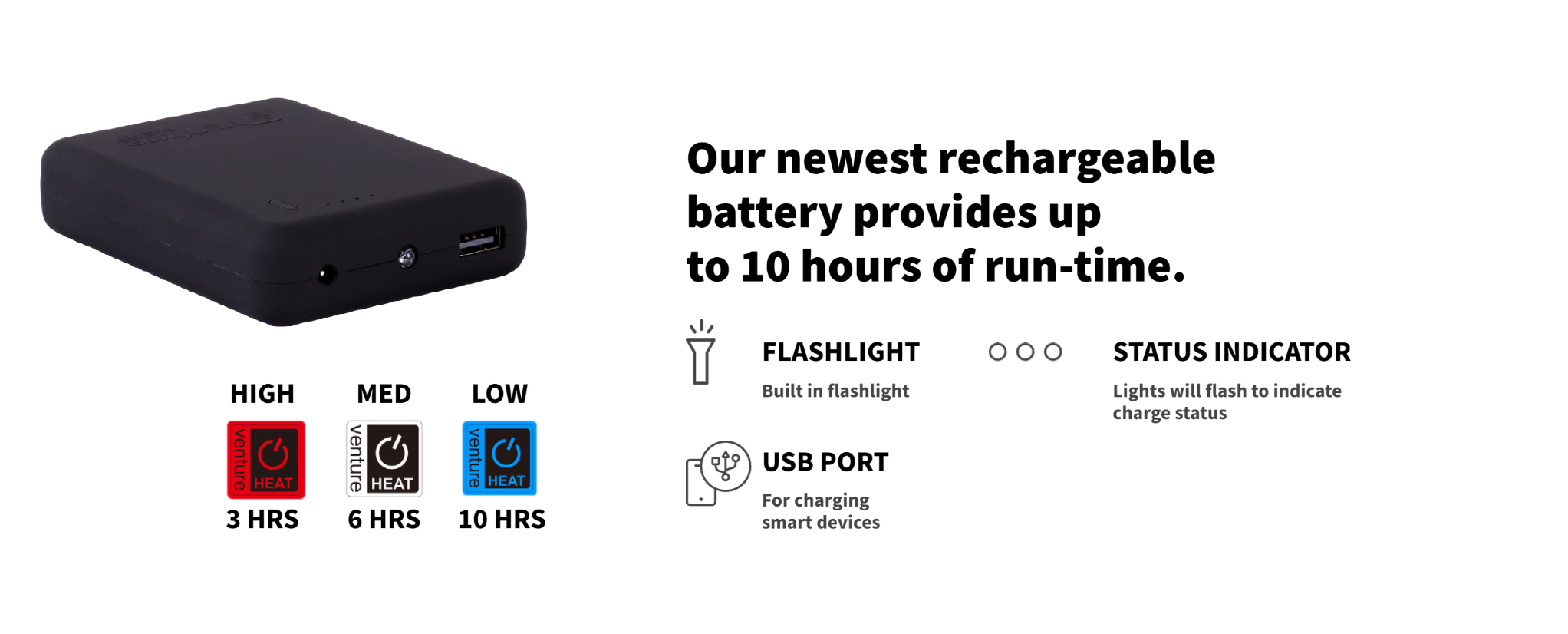 Name: Traverse Insulated Heated Puffer Jacket 2.0
Heating System: Carbon fiber heating system
Lining: 100% Nylon & 100% Polyester
Would it be unsafe to use a battery with a lower volt rating? I realize it might not be as hot.
Please do not use batteries with a lower volt rating as this may cause unintended wear or damage to the vest and its heating elements. For your safety, we recommend only using Venture Heat battery packs, which are designed for use with heated clothing.