Single Speed Wearable Fan Cooling Vest - WindTech - Gray
---
We design every product from the ground up. That means zero compromises in quality, safety, or construction. Plus, register your product for a free 3 month extension.

Doesn't fit? No problem. Our returns are simple and hassle free within 30 days. Read our policy here
Rechargeable 5000B 5V - 3.7V - 5000 mAh
---
We are the experts at keeping you warm and now we're helping you stay cool! Introducing Coolspring wearable cooling technology by Venture Heat. Our new revolutionary line of battery powered cooling vests was designed for a variety of consumers athletes, construction workers, and outdoor enthusiasts alike. Featuring high powered fans that circulate a cool breeze around your core for instant cooling relief.
Our battery powered cooling vest continuously cools down the wearer for hours with our rechargeable battery pack. This vest does not simply cool the air, but rather it increases the air circulation directly around your body. This helps maintain a healthy body temperature and helps evaporate sweat which in turn provides an instant cooling effect.
What makes the vest so great is that it is very simple to use. Our vest uses airflow, moving air through a proprietary 3D mesh panel to wick away sweat from the core, creating an active cooling sensation that spreads to the upper back area.
Made with high quality lightweight breathable Polyester fabric and constructed with a honeycomb style membrane which enables the wind to not only cool down your core, but also reach your shoulders. Foldable and washable.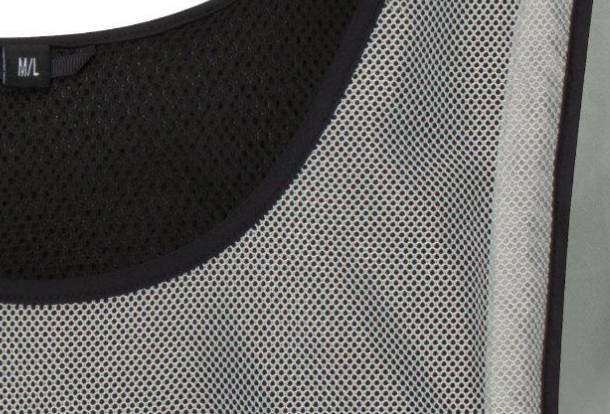 BENEFITS
Our technology allows comfort and relief for consumers in areas where air conditioning systems cannot be easily installed, such as tunnels, mining and underground construction sites.

Quickly evaporate sweat and eliminate sweat odor.

Reduces skin problems caused by sweat such as sweat rash.

There are many cases of heatstroke in summer. Prevention of heatstroke is important for

long hot summer days at the beach, gardening, at a ballpark or

outdoor sports, such as fishing,climbing,camping,cycling,hiking.

Ideal for users who work outdoors or in hot work environments. Staying cool and regulating body temperature is important to avoid overheating and

improve work efficiency.

Easy to use

light and easy to carry. Unlike traditional

liquid cooling garments that are bulky ,subject to leaks , have weak cooling capacity and short cooling duration.
Model: F201
Timer: N/A
Material: 100% Polyester
Why doesn't the fan turn on?
Check to make sure that the vest-to-fan cable is securely connected. Be sure to press and hold the controller button for 3 seconds to power on or off. Press once to cycle between the fan speed settings. Note: some third-party batteries may require you to press a button on the battery to activate power. If necessary, please power on your battery and attempt instructions again.
The fan is working, but doesn't seem to be effective?
Check to make sure that the dome-side of the fan (the side with arrows) is facing inward toward the body.
Can I wear a jacket over my vest?
We do not recommend wearing any garment that can obstruct the fan's ventilation. For optimal cooling performance, wear the vest over a simple base layer or shirt.
Can I use my vest when it's raining?
We do not recommend wearing your vest in excessive water exposure conditions.
Can I wash my vest?
Yes, please completely remove the fan and battery from your vest before washing. Use mild soap and water, and hang or lay flat to dry.